Norwegian designer Per Finne masters a knife, mixing tradition with modernity because he believes that value comes with time.
Since 2002 Per Finne runs his own design studio in the village of Voss in the west­ern part of Norway. Beforehand he worked as Associate Professor in product design at the Norwegian University of Science and Technology. Per Finne works on a wide range of projects with a main focus on sports equipment and domestic products. Living in the midst of the dramatic landscape of Western Norway, his work is highly influenced by nature. His products have a simple and clean expres­sion and a good balance between form and function.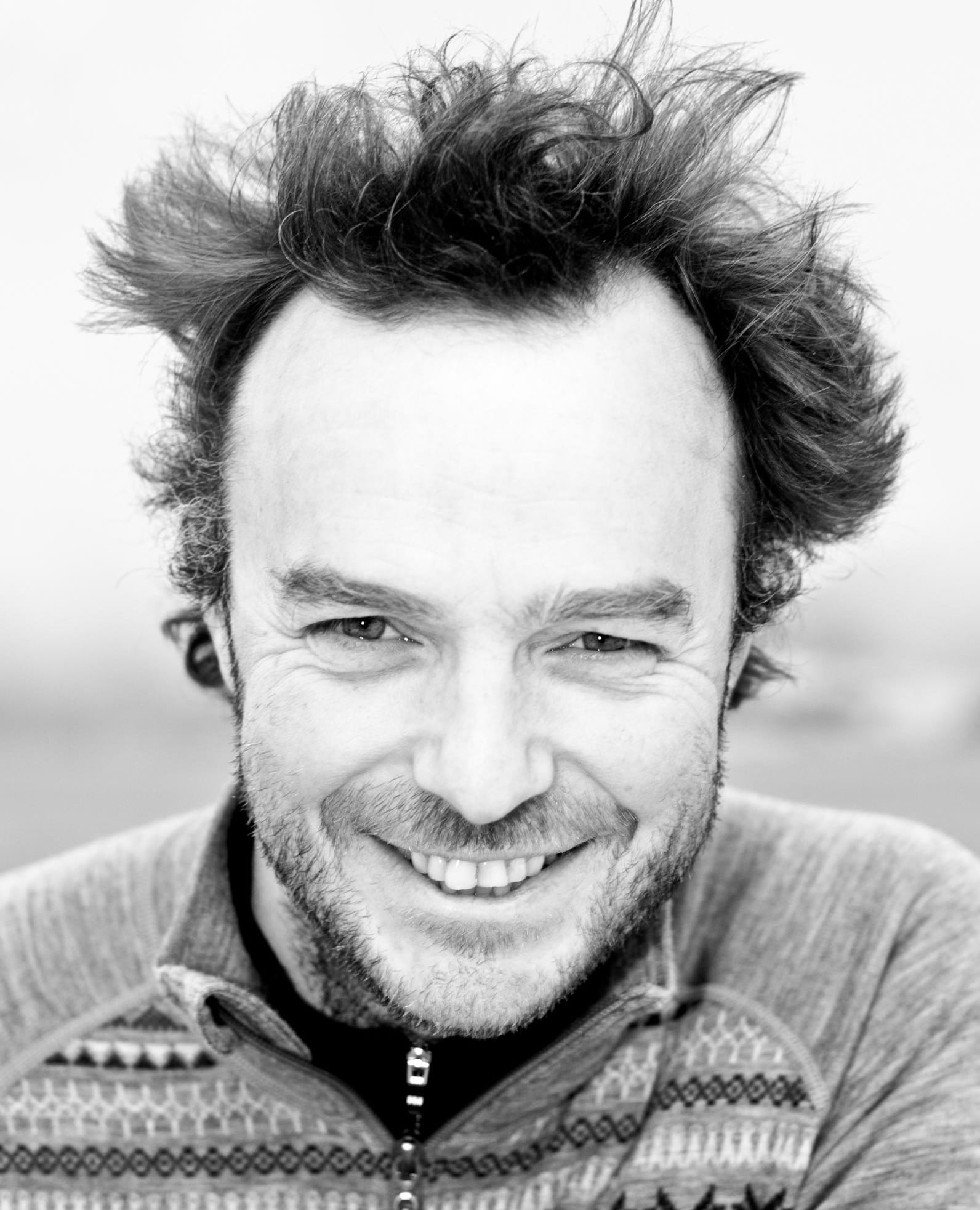 What are the best words to describe the "UMAMI SANTOKU" Knife?
Versatile, multipurpose, simple and flexible.
What is the concept behind it?
We tend to buy knives with a certain purpose, and in the end we have too many knives to take care of.
You actually just need one good knife to perform most cutting operations when cooking. If you own one good knife, you have a different relation to it-you take care of it with much more dedication. By keeping the knife sharp you create a long lasting tool to enhance the experience of cooking.
How did you come up with the name and what does it mean?
Umami is the "5th taste" – the taste of good (flavor). Santoku is the japanese name for a "three-in-one-knife". A knife for several purposes. (Actually meat, fish and vegetables)
What can you say about the Japanese culture in this context?
The knife was initially designed for a show in Tokyo a few years back, and the idea was to design products related to Japanese food and cooking – but from a Norwegian point of view. I think traditional Japanese culture values objects in a different way than in our culture-they pay more respect to objects.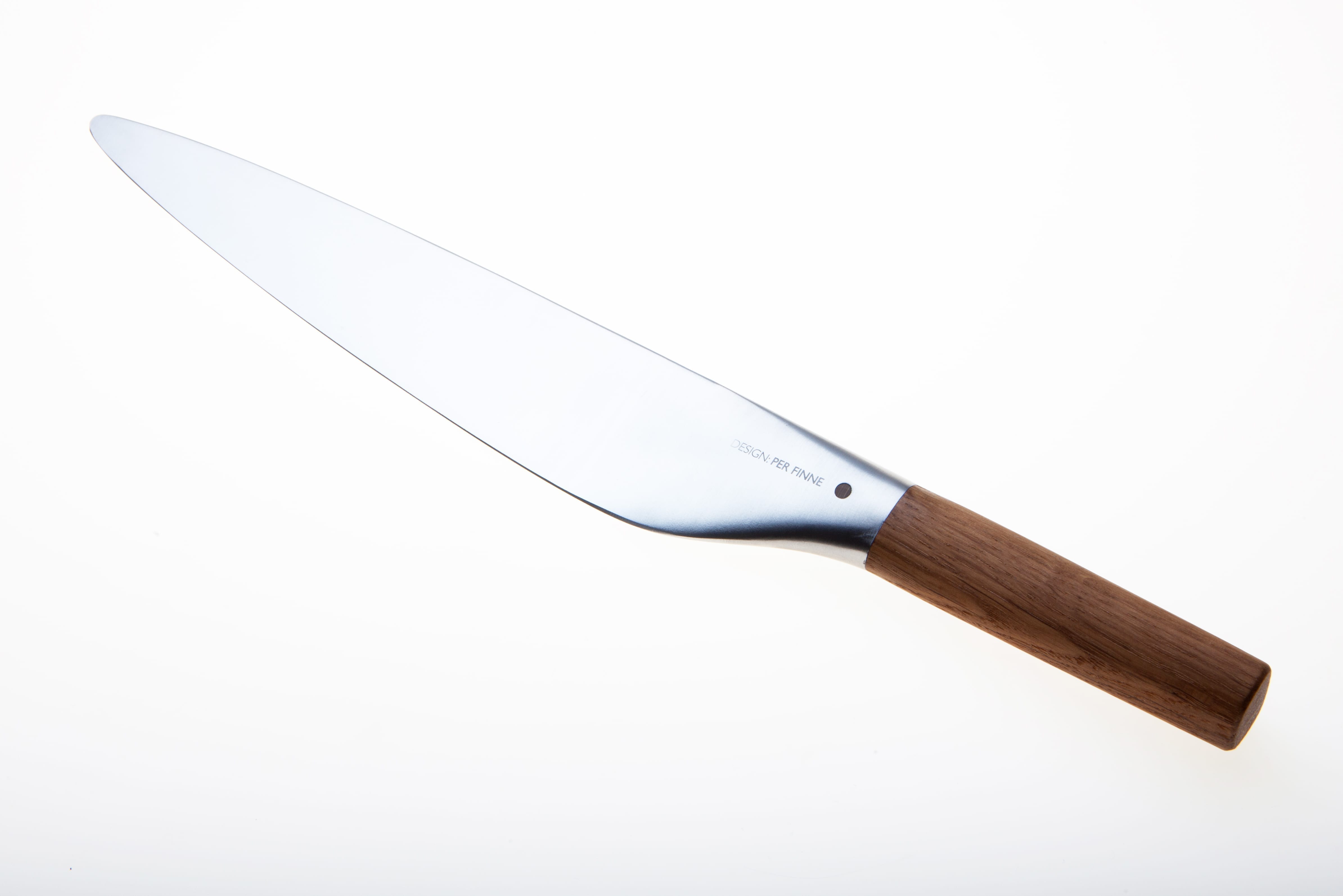 What inspired you to do this project?
I like cooking and I think that good tools create a better experience – as in any other activity. I also think that when it comes to sustainable design, it should not be about making products of recycled plastic – but about making products that people take care of, giving them a long life. When I was teaching product design, I used the knife as an example when talking about the designers responsibility towards making good and lasting products. Is it possible to make new products that people can relate to – and that have similar values as objects with a longer story (like things we have inherited or we were given as kids).
These ideas were manifested in the Umami Santoku. The knife received a lot of positive feedback, which encouraged me to put it into production.
You talk about aesthetics and how it is about "sensing experience". Would you elaborate on this thought?
Aesthetics is how we sense something – not only what it looks like, but how the knife feels in the hand when the blade slices through a tomato without resistance – and the smell of the food when cutting it. Aesthetics is about how you experience something with several senses at the same time…
Can you say something about the materials you used and why?
The steel is Molybdenum Vanadium. This makes a sharp knife with just enough flexibility to make it usable for a wide range of purposes.
The handle is made of oak without any surface finish. That makes it tactile, and it will get a patina during use.
How are the Mana-ita cutting board and Umami Sontoku Knife linked? What was the idea?
The Mana-ita is a solid oak cutting board, but also a place to keep the knife. When you slide the top of the board to the side, the knife is revealed. Then you take it out and close the Mana-ita – it becomes a small ritual that marks the start of preparing a meal. I think everyday cooking can be a way of relaxing, and calming down after a day at work.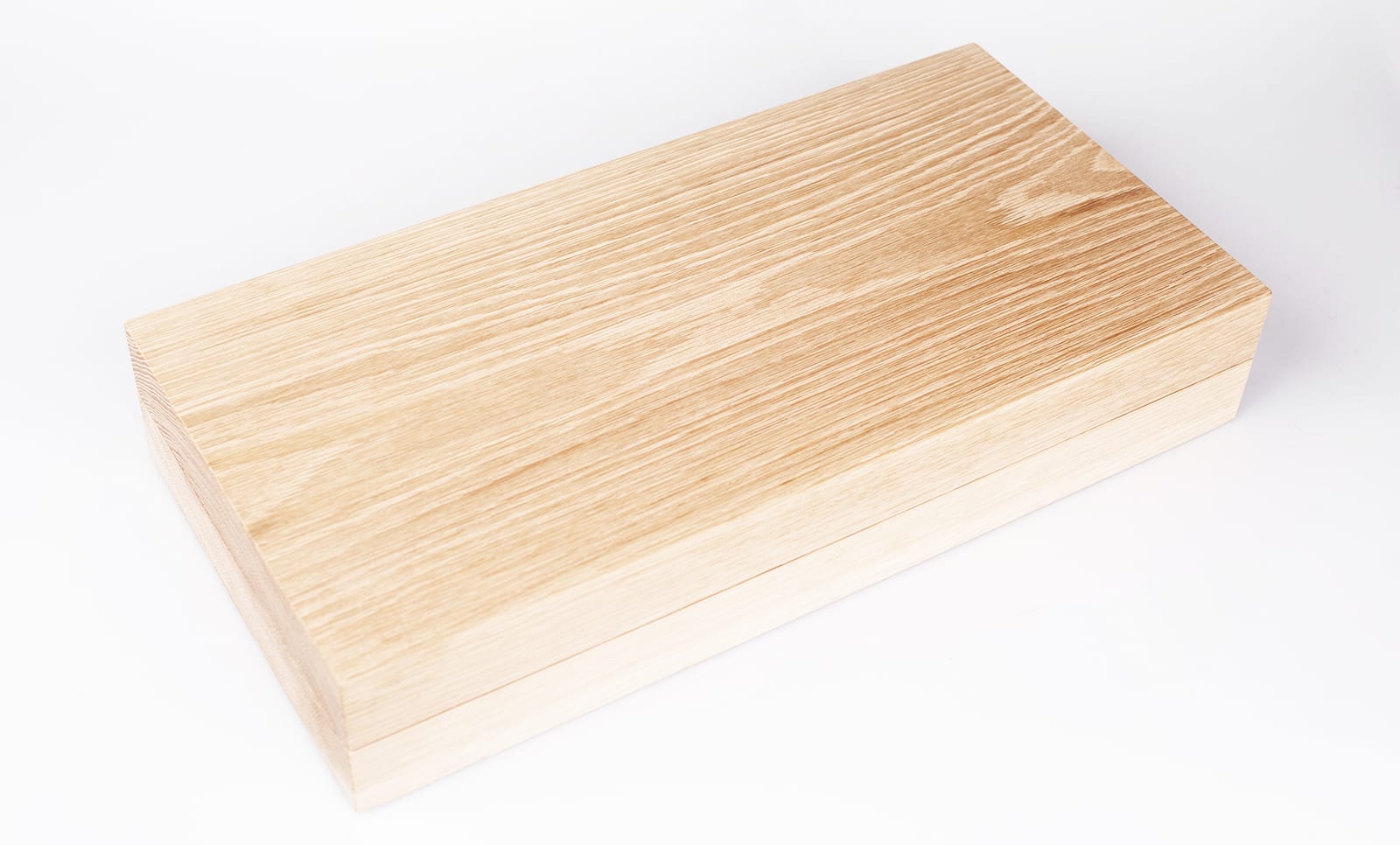 What can we learn from craftsmanship and how does it help in the digital era?
Craftsmanship is about patience, perfectionism and focus.
It's about being able to rest your mind. And it's about a multisensory experience of the world around us.
What is the importance of craftsmanship?
The things that surround us have an origin, and I think we tend to forget that. Craftsmanship reminds us to appreciate and value things.
How would you describe your work?
I seek to find the best possible balance between form and function, and try to fulfill both-the rational and emotional needs of the users. And I try to give the products a simple, but still distinct shape.
What can you use the knife for?
The Umami Santoku is a multipurpose knife, and can be used for the most cutting- slicing and chopping operations while cooking.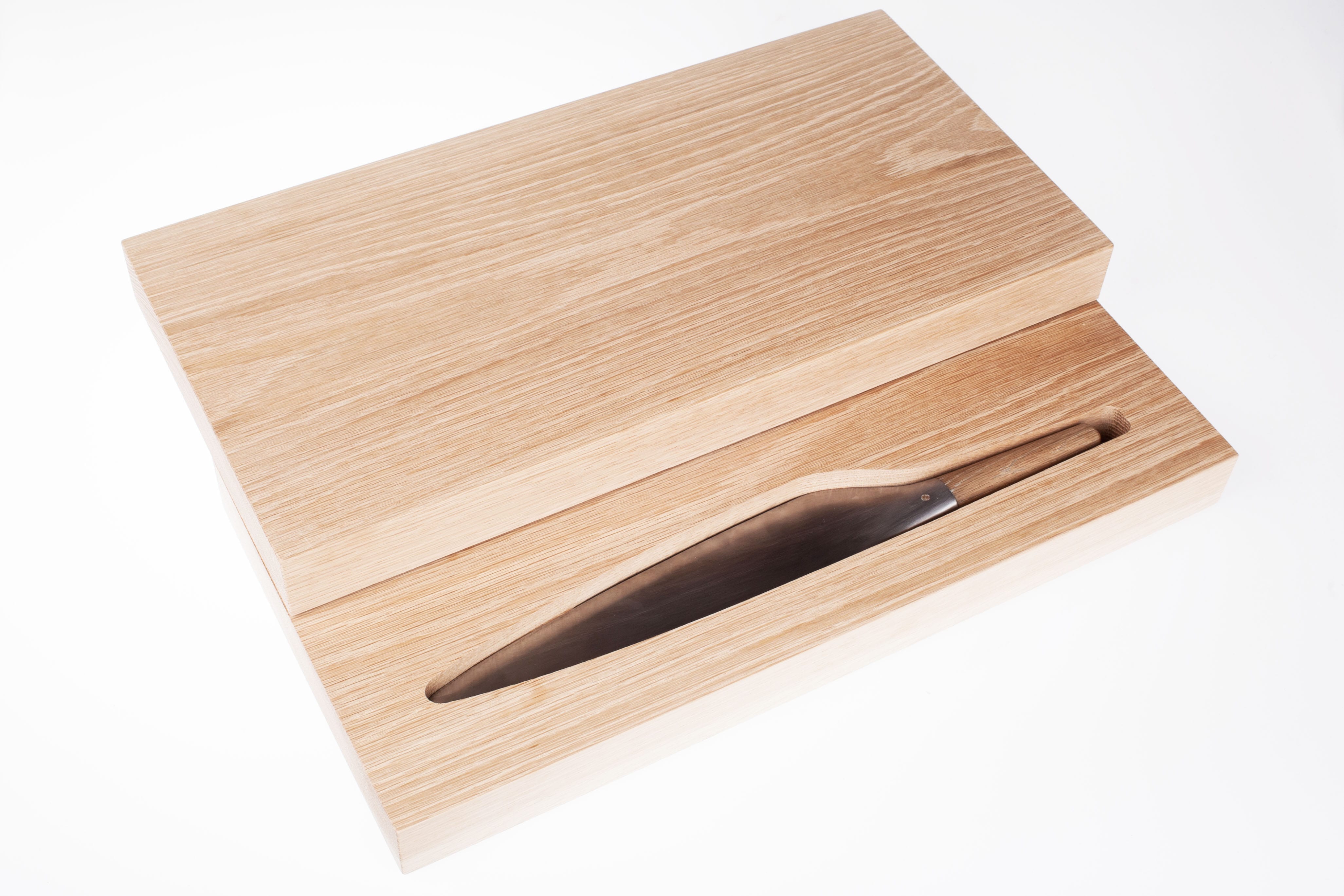 Is there any symbolic value regarding Umami Santoku?
The Umami Santoku can be seen as a comment to the modern consumption society, where we so easily replace products. They don't mean much to us. Just a generation ago we cared more for our things, and we actually repaired things that were broken.
I also hope that the knife can be a source of good aesthetic experience.