Lefty Kreh needs no introduction. He is one of the living greats of fly fishing. And so is his classic Fly Fishing in Salt Water.
Although more than 30 years old, Fly Fishing in Salt Water still has many things to teach the modern salt water angler ranging from salt water flies, the importance of knots, the special care that salt water tackle needs to reading the water and knowing about tides. Of course there have been huge advancements in tackle such as far more advanced reels with high performance breaks. Still it is interesting to see what the reels where like 30 years ago and to get a sense for the development that has taken place since.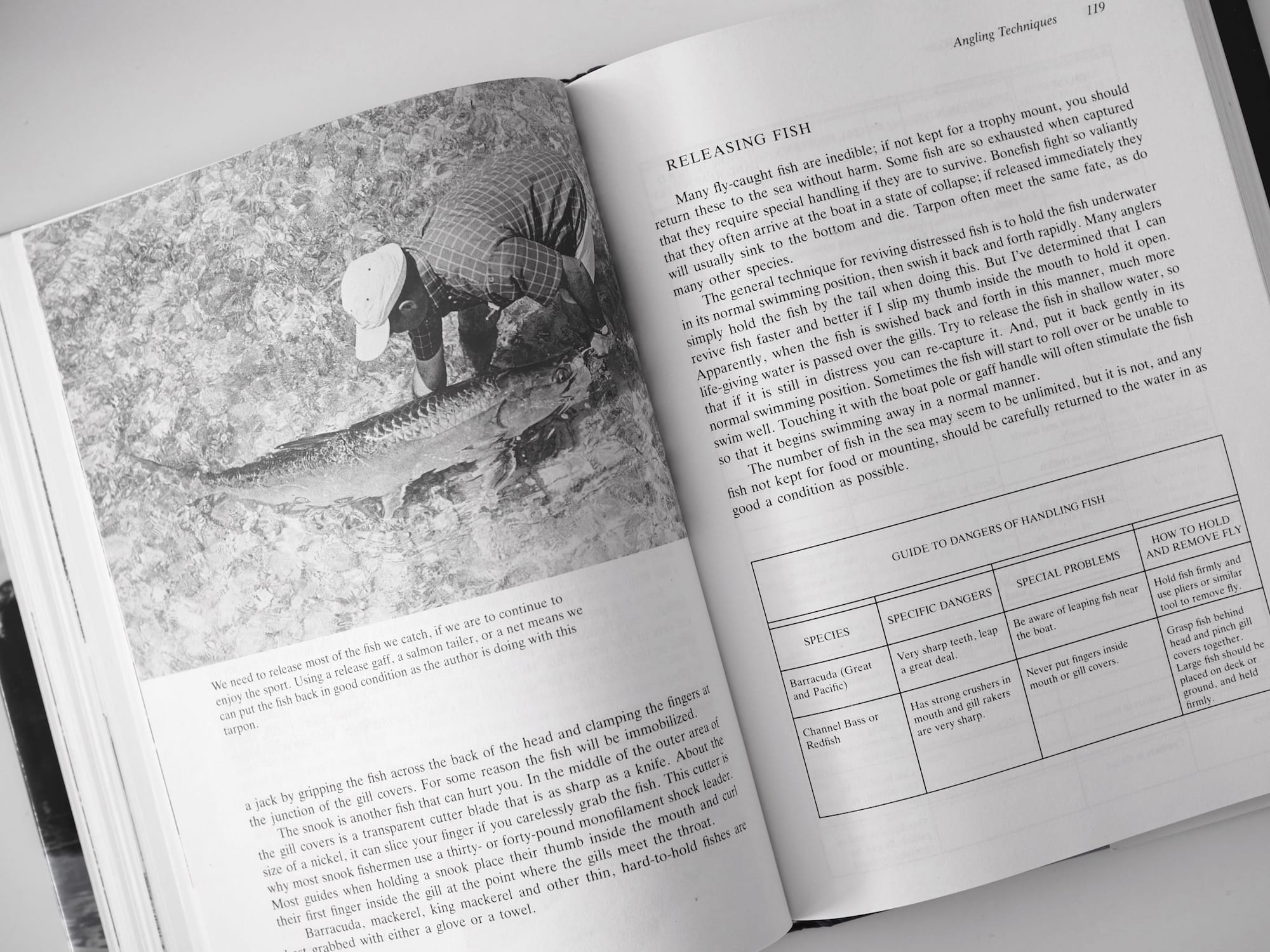 A section that I found particularly interesting is the chapter Knots and Leaders. Due to the size and power of salt water fish the design of knots is even more important than when fishing in freshwater. Lefty Kreh explains knots for a number of fishing situations. But what really stands out are his tips that stem from his vast experience in salt water fly fishing – such as how to organise and keep pre-tied monofilament shock leaders tight or how to prepare leader material of different breaking strain in a card index box. You can tell that his focus is on having everything ready and at hand once he gets on a boat to pursue salt water game fish.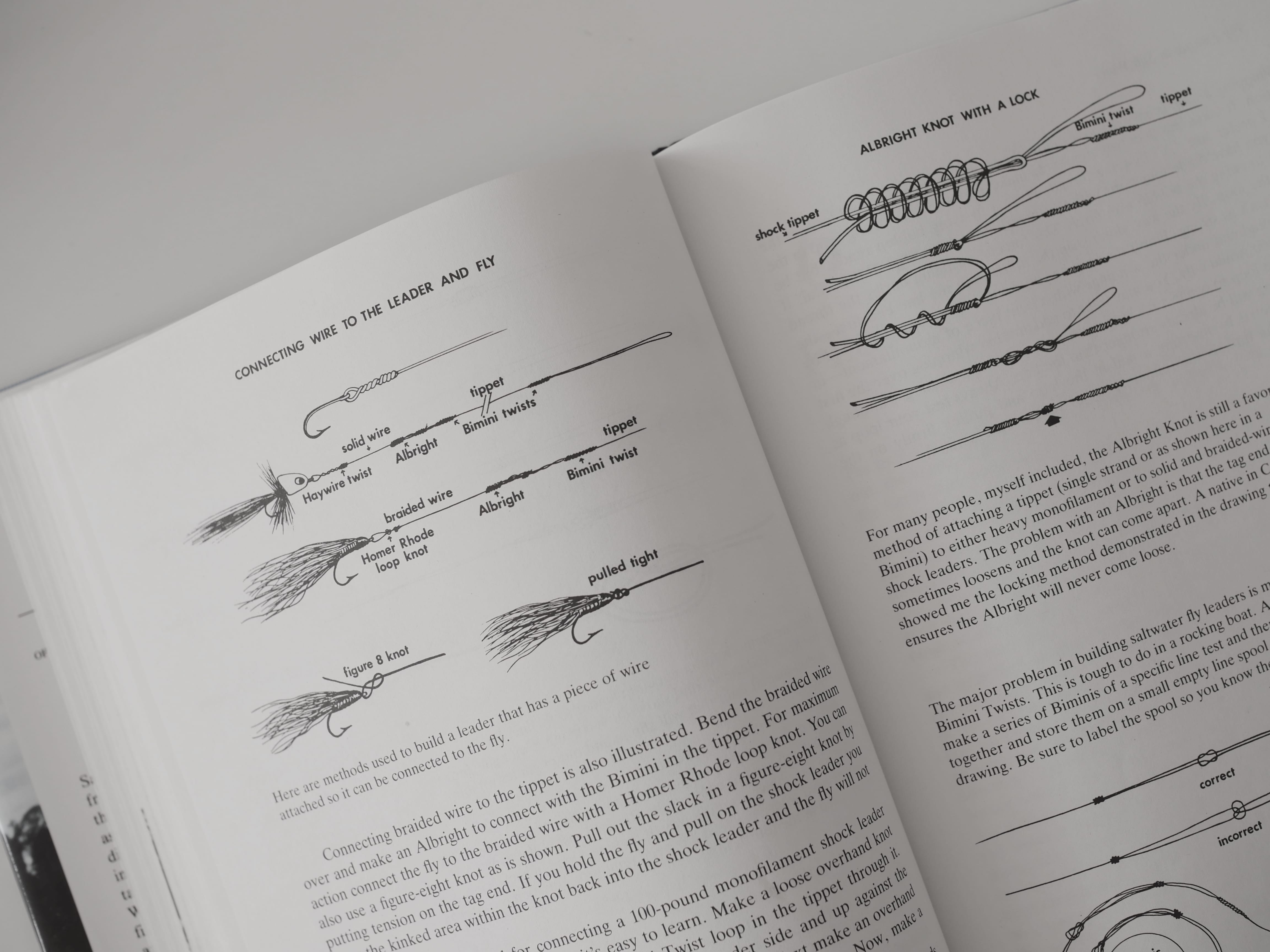 In the chapter Flies Kreh gives an overview of the most important fly patterns for salt water fishing. Here as well you can see that patterns and tying techniques have not changed dramatically over the last few decades. An interesting point that Kreh makes is the importance of the castability of a fly. He argues that "no matter how correct the pattern, if you can't throw it to the fish, you'd better select something else. Two people may use different sizes, shapes, or weights of a fly, depending upon their casting skill. All of this indicates that the better you cast, the wider the range of effective fly patterns you will be able to use in your fishing." (see page 59)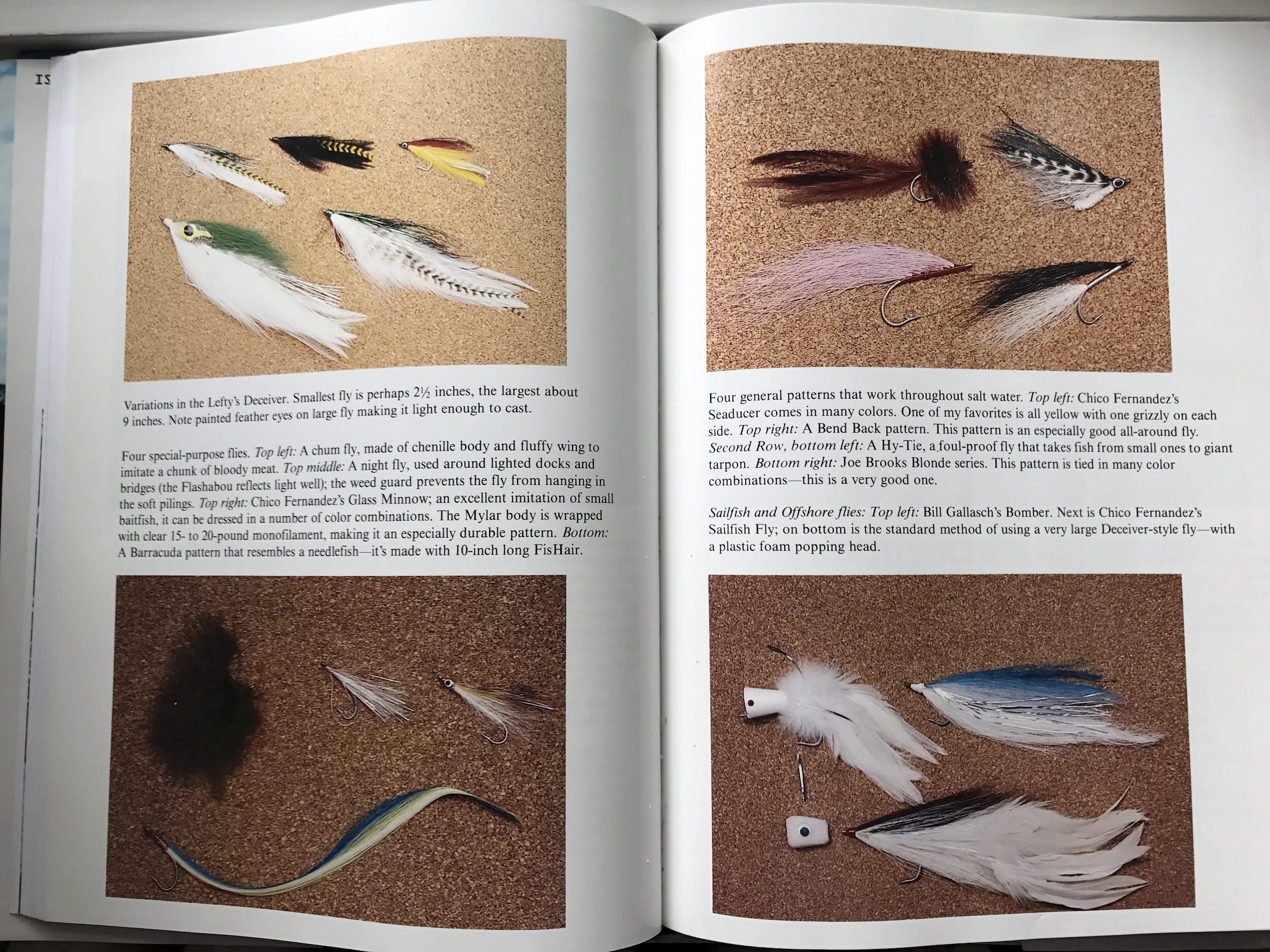 This brings me to the heart of the book entitled Part Two – Techniques. In this chapter Kreh lays down requirements for fishing successfully in salt water such as being able to make longer casts or casting from a (moving) boat. Besides the technical part he again gives a number of helpful tips that make a day on the water more fun such as how to avoid tangling your line, making sure the underbrim of your hat does not reflect the sun or how to safely store a sharpened hook (with the point hidden under the reel seat).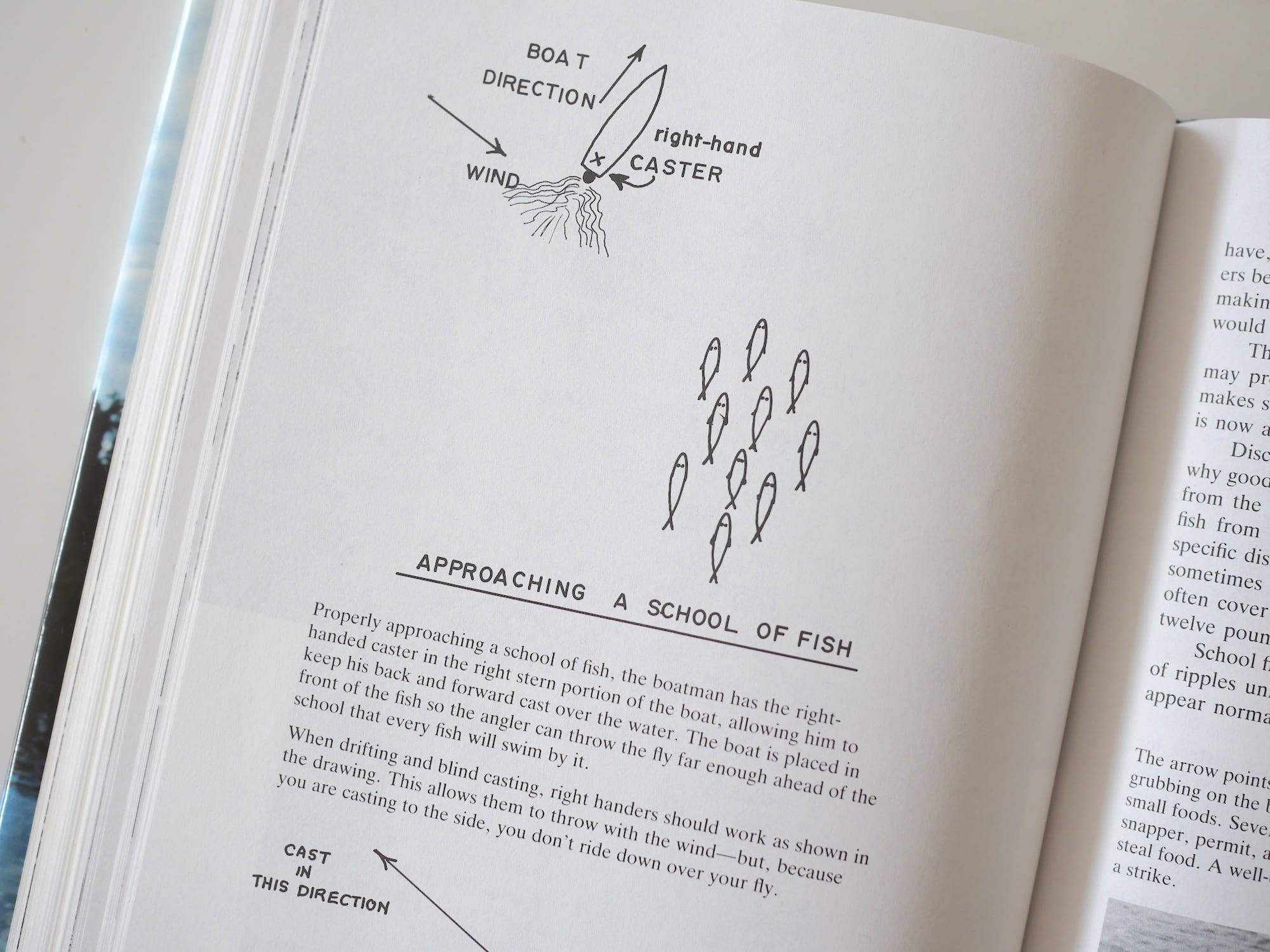 In Part Three of the book, Inshore and Deepwater Species and Strategies, Kreh goes into more detail explaining special techniques for different species.
Verdict: I immensely enjoyed reading Lefty Kreh's Fly Fishing in Salt Water. Not only does it give you insights on technique and tactics from arguably one of the greatest fly fisherman alive. But especially Kreh's particular tips on tackle, setup, and casting make the book stand out. It is a great resource not only for salt water anglers but for any fly fisherman and a book that you can often go back to to refresh your knowledge or learn something new.
Note: All images taken by the author of this article from the book Lefty Kreh, Fly Fishing in Salt Water, © 1986 by Bernard Lefty Kreh. Lyons and Burford, Publishers, 31 West 21 Street, New York, New York 10010.